BLANK
How much would you like to pay for ? 
In the midst of a department store, the artists are seeking to establish a physical dialogue between the trade gesture and the artistic gesture. The artistic act becomes a symbol, for a short moment, a moment of sharing, a need to exist and a sustenance. A personal experience without prices or profit, to measure and to estimate by ourself.
Nassim el Raqs festival in Alexandria invited the Austrian choreographer Christian Ubl to create a site-specific performance with the students of the Cairo Contemporary Dance Center and two musicians, Khaled Kaddal and Zakaria El Eskanderani. The outcome will be premiered in D-CAF festival.
Nassim el Raqs is designed and produced by Centre Rézodanse – Egypte (Alexandria) and Momkin – espaces de possibles (Marseilles). How much would you like to pay for? is coproduced by the Austrian Cultural Forum / the Austrian Ambassy in Cairo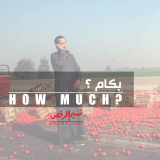 Term performance | 1H
SHOWS 
8 avril 2015
festival D-CAF | Le Caire
16 avril 2015
festival Nassim el Raqs | Alexandrie
Conception et Choreography | Christian UBL
workshop collaboration | Ingrid Florin
Dancers | students of the Cairo Contemporary Dance
Producers | Ambassade d'Autriche et le Forum culturel autrichien au Caire
Coordination & organisation | Lucien Arino, Emilie Petit, Delphine Blondet
Administration / production | Laurence Larcher / CUBe association
Music | Khaled Kadda & Zakaria el Eskandarani