Critiphotodanse | 05-19
Christian Ubl is a keen skinned man. In October 2016, he had concocted with the writer and playwright Lucie Depauw for the festival "actoral" * of Marseille a model called Languages ​​of Fire, which was inspired by the symbolism of fire, its strength, its devouring energy , the havoc it engenders in its path, to attempt, by associating the gesture with the verb, to evoke the power of this element, as a trigger, a means of struggle, revolt, uprising against injustice and social discrimination. Starting point of this double-reading show, the self-immolation by fire in December 2010, of a young Tunisian street vendor, Mohamed Bouazizi, originally, despite himself, riots that contributed to the outbreak of the revolution Tunisia, the ouster of President Ben Ali of power and, no doubt also, the protests and revolutions of other neighboring countries, known as the "Arab Spring". Indeed, in a country where bribes are the only way to acquire a social status, few are the poor and destitute, in constant struggle with the authorities, who manage to live decently. In desperation, no longer able to bear the injustices and humiliations, some decided to finish by giving an example. This desperate act of the young Bouazizi who "preferred to die rather than live in misery", provoked the anger of the inhabitants of his city, Sidi Bouzid: dozens of them demonstrated in front of the seat of the governorate. The social movement spread spontaneously to other municipalities of the country despite the repression, winning Tunis 10 days later. Insurrectionary demonstrations were to continue, sparking a revolution that led to the departure of Ben Ali in Saudi Arabia and the appointment of a new president.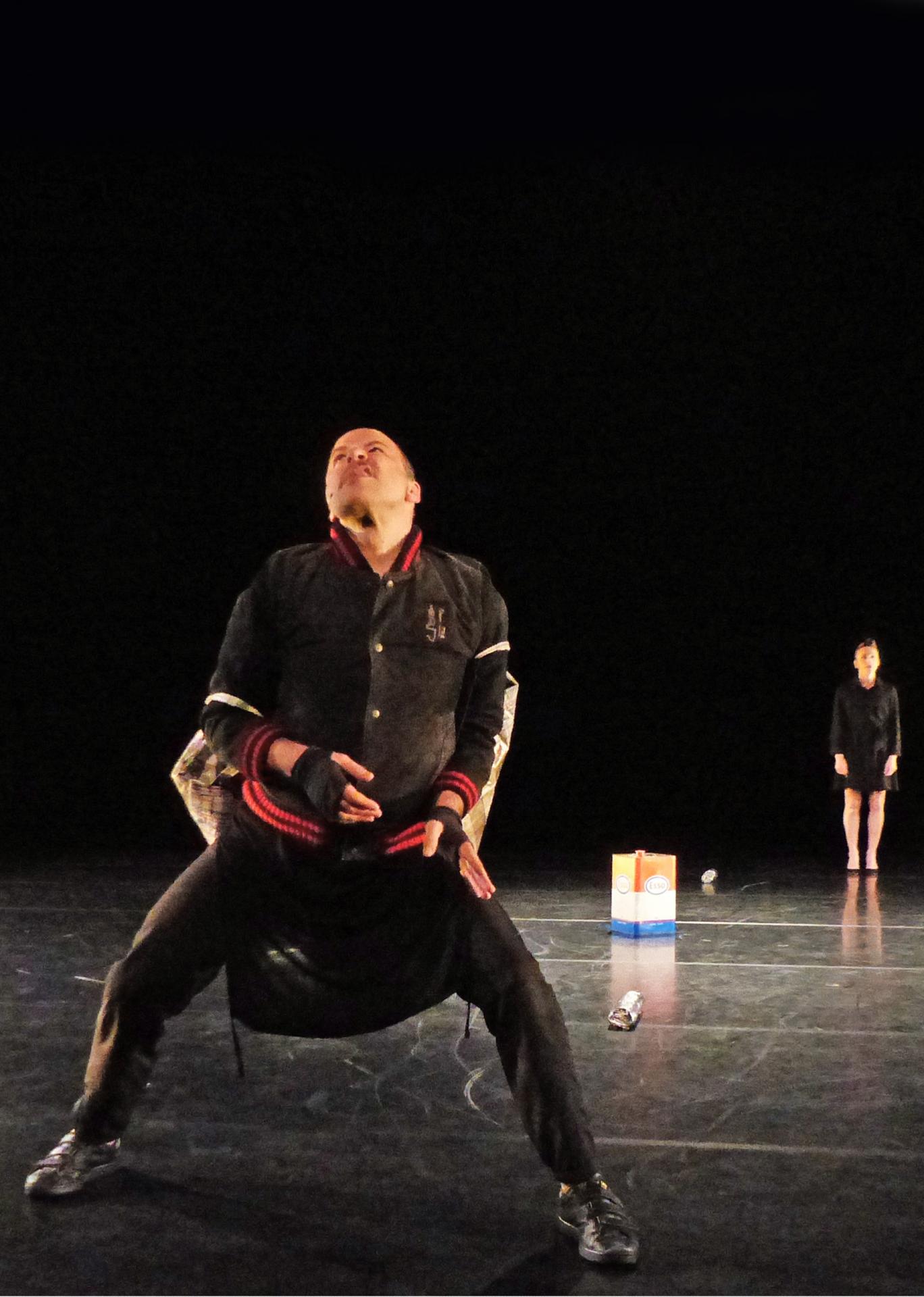 This act of resistance, which symbolizes the struggle of Tunisians for democracy, justice and freedom, is the detonator of the project of this diptych, Languages ​​of Fire & Blades Background, consisting of two solos contiguous, answering one to the other as a replica of a question, without necessarily bringing a solution, in fact self-portraits of their designers. Through this first solo of a great power, Christian Ubl asserts the power of revolutions, not only through cries, clamor and clashes but especially through the fire, symbol of the revolt that slumbers in the soul of everyone of us and who can be the trigger of revolutions engaging thousands of people in hope and the faith of a better life. This work actually translates "protest by fire (and takes the pretext) to cross and revisit various states of body, immolation, act of supreme sacrifice," he explains. And to continue: "I burn with passion and I burn my passions, I burn my saliva, I burn my tensions, my thoughts, my affects, my desires, my convictions, the system burns, and my body burns with … I burn, So I am". In a few words, everything is said. A carefully thought-out text, accompanied by a signifying, expressive, committed dance, in which the dancer ends up "immolating" – fictitiously, reassure you – with the fire, in a scenography perfectly reflecting the assumed rebellion of his authors. And to start a vibrant and oppressive dance at the same time, lulled by this moving comment of Lucie Depauw: "I give my tongue to the fire, I give myself whole fire, I want to feel the fire kiss my hair, my thighs, my interior, I want to melt my pain with the joy of fire, an incandescent melee "… And further:" I want to explain: too many injustices, inequalities, but if words are not enough, then rebellion must rise and burn, be seen from a distance, be consumed, warm the ardor of those who can no longer live like that. "This fire is a refusal. This fire is a revolt against a rotten system (…) I think of all that fire will say in my place, my revolt, my protest, my runaway This evening, I want to shine a thousand lights "…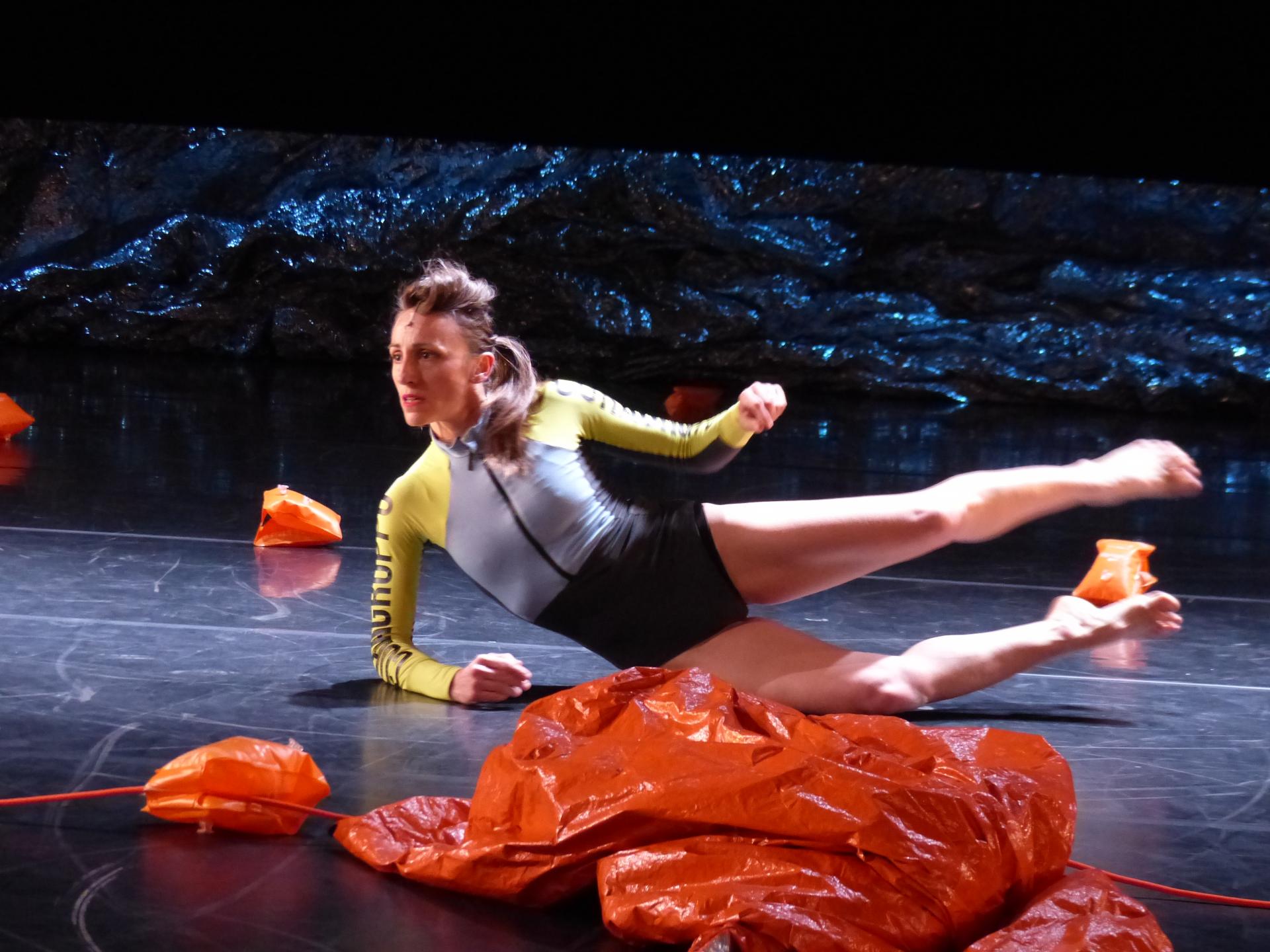 The second part of this diptych, Background Blades, echoes in mirror to Languages ​​of Fire. A duet this time, played by Sandrine Maisonneuve and the choreographer himself. "The Arab Spring began with fire, it ends in the water, takes the water, (such) a human tsunami trying to cross and move, but the water – between ebb and flow – is a unstable element to sometimes become a tomb, "says Christian. Here again, just like fire, water can be formidable and annihilate by the indomitable force of its waves, deluges, thunderstorms, tornadoes and tsunamis, an entire people. Also based on a socio-poetic writing by Lucie Depauw, Lames de fond is a poignant duet that is precisely where the fire of the Arab revolutions has spread, leaving the country to fire and blood. It accurately reflects the uncertainties and hesitations that plague a father and his Syrian child, both in their thoughts and their actions, when they try to flee their country, and that they are forced, by desperation, to throw themselves water, because there is no other solution. The choreographer imagines them and describes them at a crucial moment when, alone on the edge of a raging Mediterranean, they are on the verge of being swallowed up by the breaking waves, "the arched waves, breaking waves, raging waves, rising and descendants, which swell and break around us, "says Lucie Depauw. Here again, a moving work in which sometimes the body is carried by the text and the images, sometimes the verb takes over. Be that as it may, it leaves no doubt about the future of these totally helpless beings whose struggle will be futile, and who will never succeed in setting foot on the land of asylum as promised and hoped, despite their faith and an immeasurable instinct for survival.
.
J. M. Gourreau