La Provence | April 15, 2011
"The Sower", requiem deconstructed for finished love
The choreography of Christian Ubl unites the languages ​​of words and bodies. In the beginning, there is a short story by Fabrice Melquiot in which he plays with stylistic and typographic forms to question the end of a love, the burial in oneself and the others, and the paths that the survival.
In the beginning too, there is the desire of an artist to make meet, question, answer and confront each other, different scenic expressions. The material, provided by The Sower – already formatted by the author so that the meaning finds an echo in the physical apprehension of writing – undoubtedly lent itself to this research to link, the language of the words to that of the bodies, so that the choreography is not only a paraphrase but an integral part of the narrative act. Christian Ubl, in his claimed desire to assemble energies from different artistic universes, listened to the little music of this woman who sows the winds of the four winds of the one who left her to succeed in sowing him, for to get rid of the taste of the other, to deconstruct his footprint in order to rebuild himself; he gave it, first and foremost, the theater, the words of the other which revives it and in which it drowns. Céline Romand is an actress, but she knows how to give "body" to her voice far beyond the stage game: she enters dance as if, from these movements she draws, she gave this woman all her facets, her struggle , his wandering, his fierce thirst for life, to find a breath.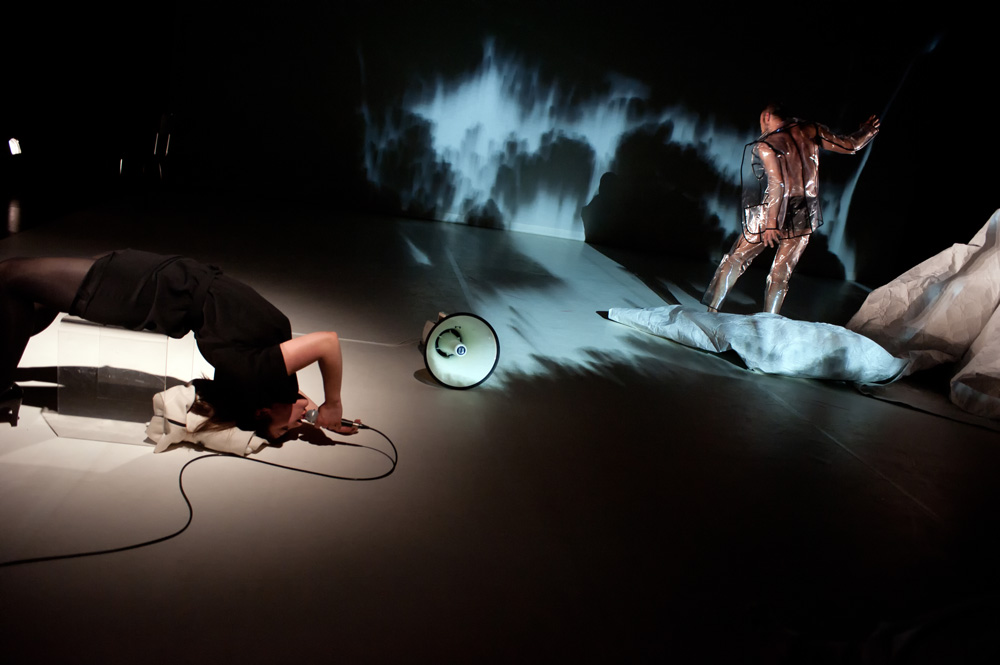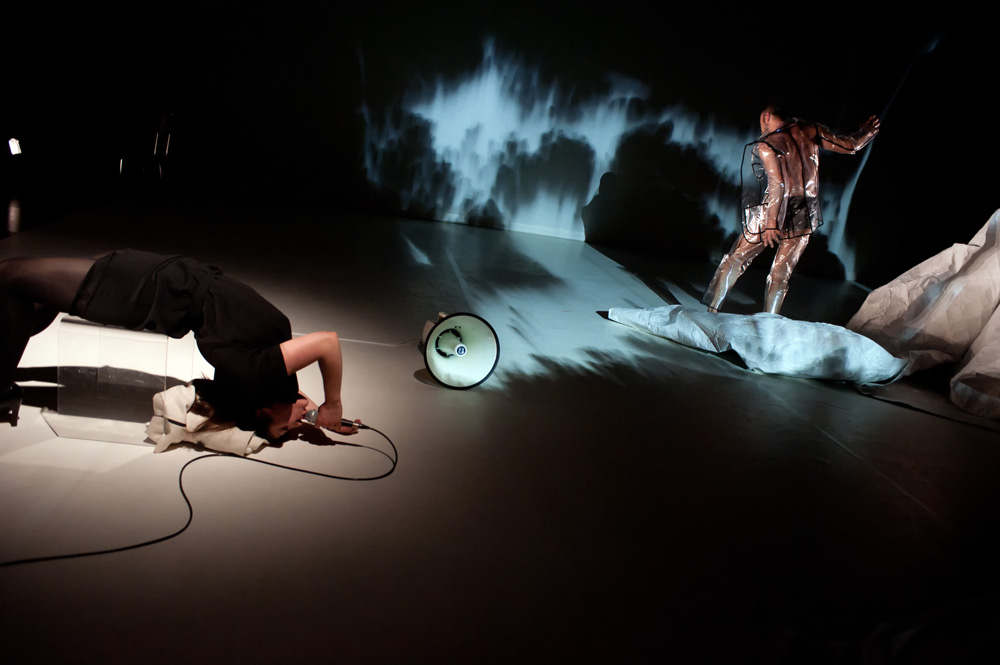 photo | © Matthieu Barret
Christian Ubl is a little less "present" but only apparently, as if he were inscribed in half-tones and memories, as if he were the incarnation of those lost poems and bodies that from time to time re-appear and haunt memory. By playing on slow motion, on the vortex that evokes the abyss, it imposes the invading power of the past. It is certainly this evocative force, sulphurous sometimes, sensual always that makes a little superfluous evocations, certainly smiling, men who would be "bandages" for the soul of the abandoned.
There remains the use of the video; particularly intelligent, and the explosion of sound, from multiple sources, which support the different sensitive levels of the text.
And there is Umberto Tozzi, who, on his own, is like the journey, between sepia and colors, that leads from one dream of love to another …
Michèle TADDEI, La Provence, April 15, 2011