TONGUES OF FIRE | 2016
DIPTYCH 
TONGUES OF FIRE (2016)
TIDAL WAVE (2018)
For this latest Actoral, Hubert Colas brings together author Lucie Depauw and Marseilles-based Austrian performer and choreographer Christian UBL, who also bridges such diverse worlds as theatre, dance, and plastic arts.
The aim and initial challenge of the Tongues of Fire project was to come together to find a common axis of work, and to create, within a very short space of time, a corporeal and textual form through which an on-stage performance piece could be written.
Fire—symbolizing strength, energy, and cruelty—was the departure point from which the thought and creative processes were launched. In Tongues of Fire we sought to create portraits, choreographed "poems" about protest by fire and fiery protests: I burn, therefore I am.
Tarek Mohamed Bouazizi sparks the Arab Spring; a jobless man expresses his anger outside an employment office; a pudgy, beleaguered teenager douses himself with the petrol from his scooter as his only proof of self-existence… Immolation, from personal protest to political uprising, creates a danse macabre clashing with the minds of those in the public square: denouncing that which is unacceptable and speaking that which cannot be spoken.
When words no longer suffice, could the "fire of dance" express this revolt, this protest, the ultimate sacrifice, the energy and the untamable and boundless movement of fire?
Tongues of Fire is a performance which translates protest through fire in order to transition between and revisit different bodily states: immolation – supreme act of sacrifice – purification – I burn, therefore I am – the firebird – fire as the symbol of eroticism – burning intimacy made public – I burn with passion and I burn my passions – I burn my saliva, I burn my tensions, my thoughts, my affects, my desires, my convictions, the system is burning and my body burns with it…
The first poem put to choreography was created within the framework of Objets des mots 2016. Tongues of Fire is a solo performed by Christian UBL himself, accompanied by a recorded text specially written by Lucie Depauw—read by an actress whose voice is set in friction against Igor Stravinsky's Rite of Spring.
Preview – TIDAL WIDE (2018)
Following this successful and productive collaboration with the author, we will continue our joint research by creating a second portrait: a choreographed poem that, this time, considers the symbol of water.
Tidal Wave could be the title of this second choreographed portrait-poem arranged around the symbol of water: the flow, the storm, the flood and its untamable forces, its adaptive capabilities, its brutality… But also its softness, its purifying and regenerating qualities, its immensity, and its invasive capabilities: water merges into and filters through everything, like life itself. Water is the origin of life, of bodily and spiritual regeneration.
04 & 05 October 2016  festival ActOral.16 in Marseille (FR)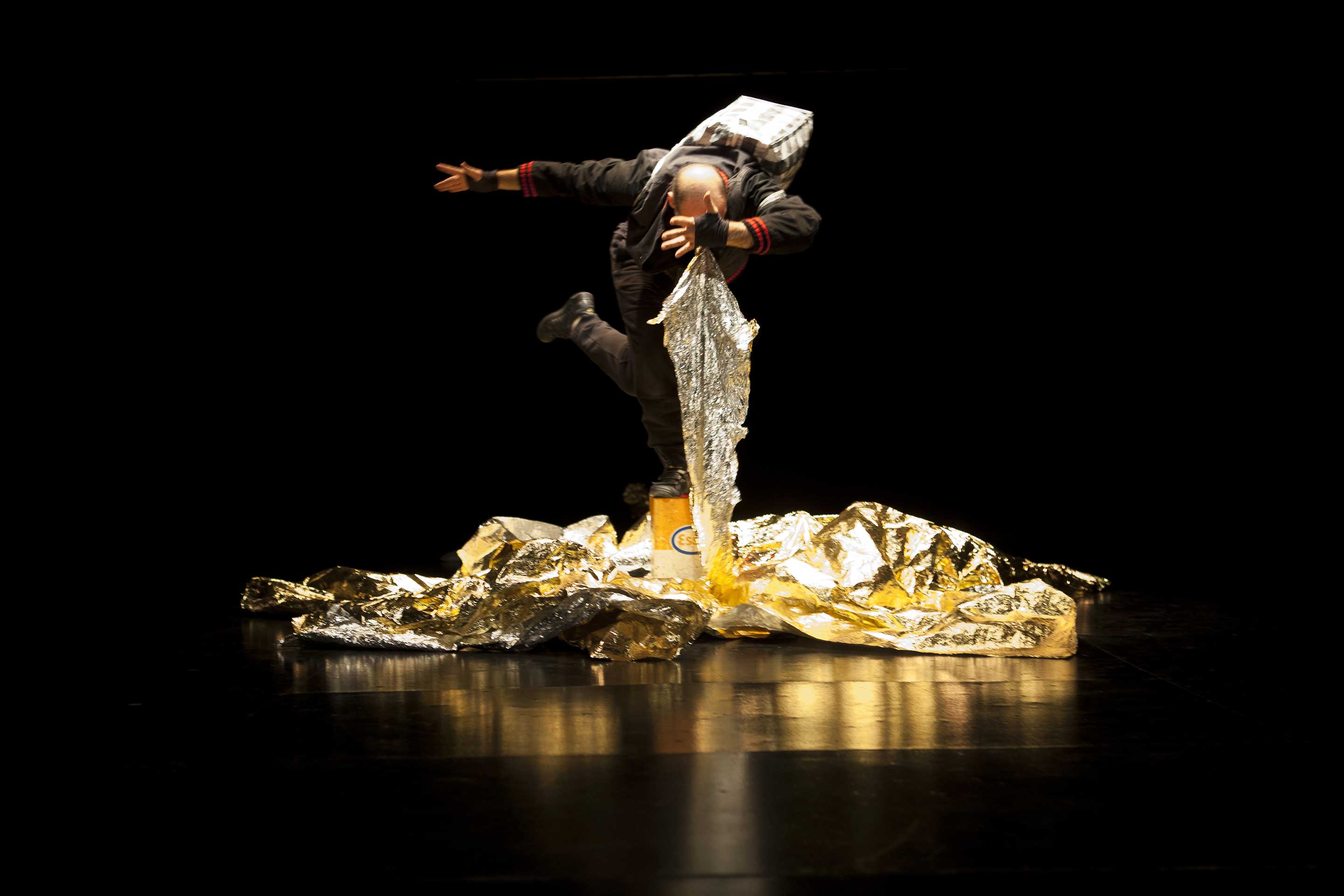 conception | Christian UBL & Lucie Depauw
performance | Christian UBL
text | Lucie Depauw
sound | Fabrice Cattalano
voice-over | Anne Décis
artistic collaboration | Fabienne Gras
pyrotechnic | Bertrand Blayo
light design | Jean-Bastien Nehr
costume | Pierre Canitrot
production : CUBe association
coproduction : Actoral / SACD
residebcy : KLAP Maison pour la Danse, Marseille, CN D, Pantin
Length: 33 minutes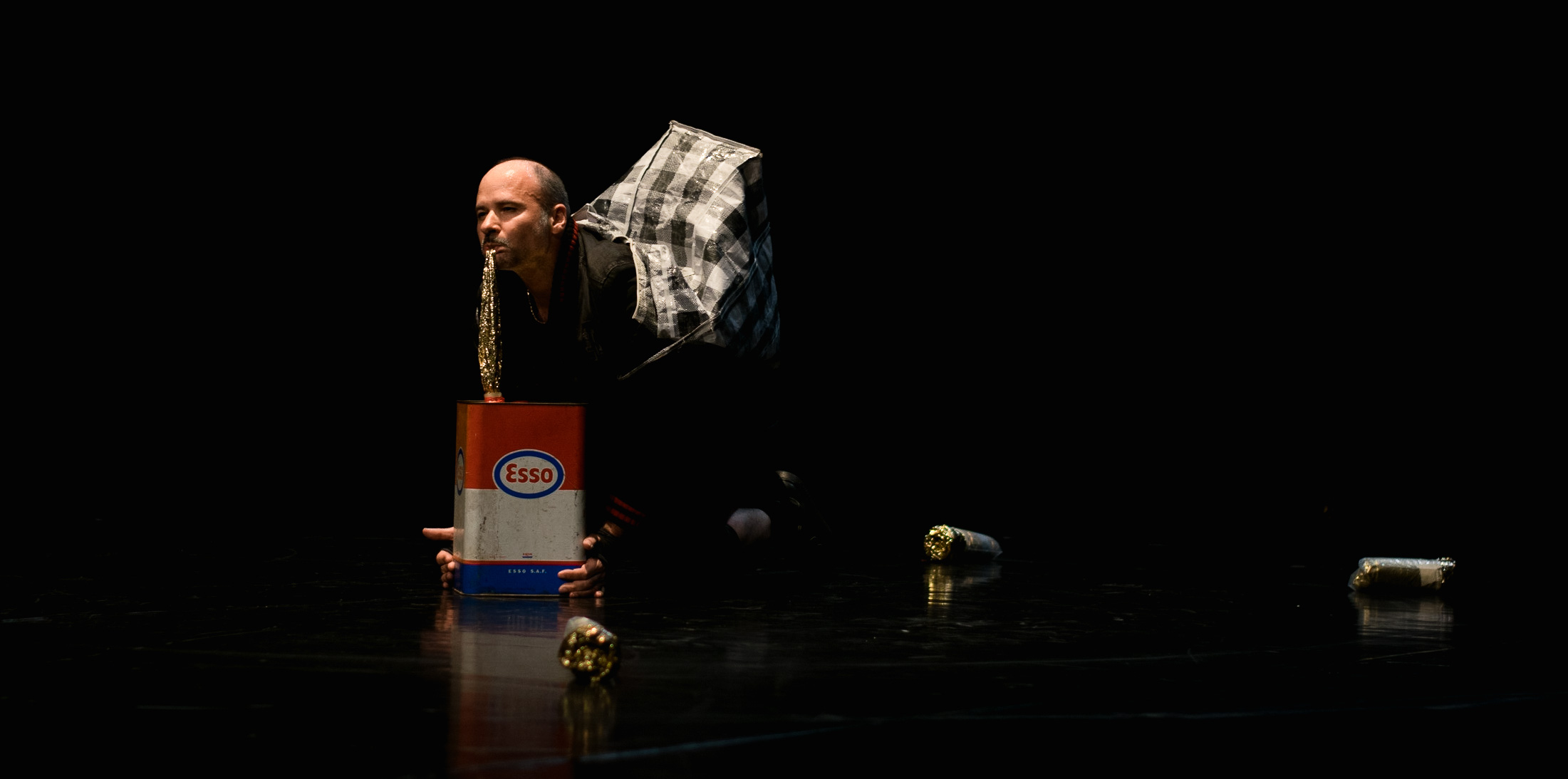 Trois CL21© L. Junet Photographie