[vc_row][vc_column width="5/6″][vc_row_inner][vc_column_inner width="1/3″][vc_single_image image="3506″ img_size="full"][/vc_column_inner][vc_column_inner width="2/3″][vc_column_text]
ORIGINES N°0
[/vc_column_text][vc_empty_space][vc_column_text css=".vc_custom_1572710678846{padding-right: 42px !important;}"]
With A U, Christian Ubl continues his exploration of the concepts of identity and integration. A first collaboration with Australian choreographer Kylie Walters.
[/vc_column_text][vc_empty_space height="62px"][vc_column_text]interview with christian ubl,
in residence at the three c-l
from January 23 to February 6, 2015[/vc_column_text][/vc_column_inner][/vc_row_inner][vc_row_inner][vc_column_inner width="1/3″][vc_column_text]
When you last came to Luxembourg, you presented a work-in-progress of Shake it out. could you tell us a little more about this creation and its evolution since its presentation at the "3 du trois"?
The creation Shake it out took place at the Black Pavilion (CCN) in Aix-en-Provence at the end of February 2014 and received a very enthusiastic, promising and warm welcome from the public, professionals and the regional press. It is at the same time a choreographic poetic, political, very physical and engaged, tinged with humor and irony. These two concepts were particularly close to me to address topics such as belonging, national, regional and personal identity, the Franco-German relationship and European folk dances.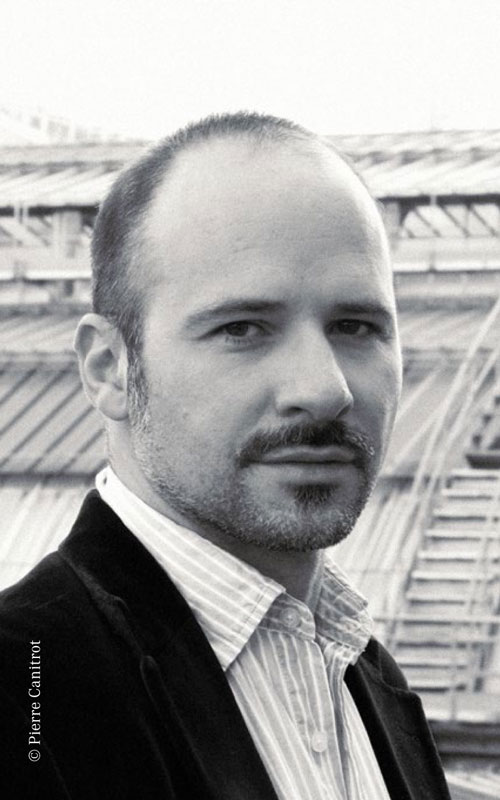 [/vc_column_text][/vc_column_inner][vc_column_inner width="1/3″][vc_column_text]
The creation was able to evolve and refine to the first thanks to the many open doors and public rehearsals that took place throughout the creation process.
The concept of "identity" seems to be a recurring theme in your work …
It started in 2010, driven by a CDC Danse in Lille for the "Taste my dance" evenings where a choreographer – a foreign dancer – is invited to speak and transpose his background. My triptych on identity, folklore and living elsewhere, was born at that moment unconsciously, but precisely. It is now composed of two existing choreographic works: a solo I'm from Austria, like Wolfi! and the group play Shake it out. The third opus, a duet A U, a collaboration with Kylie Walters, is scheduled for Fall / Winter 2015.
how was the collaboration with Kylie Walters born?
With kylie, we met 15 years ago in Switzerland and we really wanted to make a creation together. A long time passed and everyone continued their journey as an interpreter and choreographer. Today, Kylie has established his company in Geneva while mine is based in Marseille. we are both migrant artists and have experienced a similar journey of integration, adaptation to French culture without losing our roots.
[/vc_column_text][/vc_column_inner][vc_column_inner width="1/3″][vc_column_text]
For me, it's time to put all this on a set and share the reflection and the artistic narrative with kylie. So, I sent him an invitation to talk together about our two origins, our two paths and cultures, in favor of a new choreographic narrative named A U.
What does A U contain, a play you will create, especially during your residency at the c-L?
It is both an author's play and an intimate choreographic piece to close my field of exploitation on identity. But also a first collaboration, in terms of choreographic writing, between two authors – choreographers within a creative process. Two writings, two cultures and two identities to look for somewhere else, a new origin. The title A U is directly related to our two roots: Austrian for my part, and Australian for kylie. It is also the country code (old for Austria) for both countries. One reason mailers sent to Austria arrived in Australia and vice versa. A humorous, somewhat ironic fact to start in creation … At the plate we also invite the musician Sébastien Martel to dig three musical traditions related to Viennese and Australian dances. The "Waltz" and the dances of the aborigines are in the spotlight and at the heart of the creation A U.
[/vc_column_text][/vc_column_inner][/vc_row_inner][/vc_column][vc_column width="1/6″ css=".vc_custom_1429788088859{padding: 12px !important;background-color: #f2f2f2 !important;}"][vc_text_separator title="PRESS" title_align="separator_align_left" color="black"][vc_basic_grid post_type="post" max_items="20″ element_width="12″ item="2912″ grid_id="vc_gid:1572710649018-a433f989-9d87-6″ taxonomies="125″][/vc_column][/vc_row][vc_row full_height_row="" css=".vc_custom_1545463099291{border: 1px solid #000000 !important;}" wide_row="yes"][vc_column][vc_column_text css=".vc_custom_1572711094713{padding-top: 12px !important;padding-right: 12px !important;padding-bottom: 12px !important;padding-left: 12px !important;}"]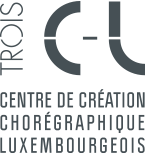 Legal Notice
published by
12, rue du Puits L-2355 Luxembourg
T (+352) 40 45 69
danse@danse.lu www.danse.lu
Editors
Séverine Zimmer, Jérôme Konen

artistic direction & graphic creation
Elvire Bastendorff
participated in this issue
Christiane Eiffes, Roland Huesca, Julie Gothuey, Anne-Mareike Hess,
Max Tholl, Florence Bécanne, Karolina Markiewicz
distribution
Luxembourg et Grande-Région
version numérique
www.danse.lu
[/vc_column_text][/vc_column][/vc_row]