Christian Ubl | choregrapher | artiste | danser

Christian UBL was born in Vienna (Austria).
Having studied hotel management and gastronomy, Christian Ubl came to dance through an eclectic route: pursuing figure skating and, notably, Latin dancesport, for which he won numerous prizes in both national and international competitions. Before moving to France to deepen his appreciation for the art and movement of dance, Ubl held various administrative and management positions at ACCOR-Novotel and Procter & Gamble in Vienna, Austria. His interest in contemporary dance dates back to 1993 at which time he attended a number of workshops in Vienna, Budapest, Nantes, and Istres, and notably, a Trisha Brown workshop in New York. In 1997, he was awarded a 2-year scholarship to study dance at La Coline in Istres. There he met and worked with choreographers Luc Trembley, Robert Seyfried, Serge Ricci, Mirjam Berns, Fabrice Ramalingom, Hélène Cathala, and Françoise Murcia.
After this professional training, Ubl continued his career as a dancer under Robert Seyfried and Abou Lagraa. From 2000 onwards, he danced in productions by Michel Kelemenis. These included L'Atlantide (2000), 3 poèmes inédits (2001), Cadenza (2002), Besame mucho / Kiss Me Much (2004), Pasodoble (2007), and Aléa et Disgrâce (2009). He was then chosen by The Bagouet Company to dance in Meublé sommairement by Dominique Bagouet. In 2001, he was a dancer for Christiane Blaise, Daniel Dobbels, and Delphine Gaud. In 2003, he started performing alongside Thomas Lebrun in La Trève (2004), What you want? (2006), Switch (2007), and took over existing roles for Company Linga in Lausanne and The Dance Theatre of Ireland in Dublin.
In 2005, Christian completed a Bachelor of Arts degree with a major in Performing Arts at Lumière University Lyon 2 in France, and thereafter became the artistic director of CUBe. He would go on to choreograph: May You Live in Interesting Times (2005), ersatZtrip (2006), Klap! Klap! (2008), Fever (2009) blackSoul & whiteSpace (2010-2012) I'm from Austria like Wolfi! (2010) and La Semeuse (2011).
He co-created a duo―Sur les pas des demoiselles (2010)―with Christine Corday for the Rayon Frais Festival in Tours. In the same year, Ubl embarked on a new artistic collaboration with David Wampach, creating Cassette, Sacre, Tour, Urge, and Endo, and joined forces once more with Thomas Lebrun, director of the Centre choréographique national (CCN) in Tours, for Death and the Maiden. He also assisted Thomas Lebrun in creating With Pop Songs, a project for 16 non-professional dancers at the Maison des pratiques artistiques amateurs in Paris, and created And So We Dance, a work for 20 non-professional dancers, performed for the June 2013 opening of Horizon Festival, run by the Centre choréographique national.
At the Pavillon Noir in 2014, he created a new opus, SHAKE IT OUT, for 5 dancers and 2 musicians, to address the place of folklore and tradition in the European cultural sphere. In November 2014, SHAKE IT OUT received the Jury Prize at (Re)connaissance.
For the 2014/15 season, Christian Ubl began a new collaboration as a performer with Toméo Vergès, and in parallel, started work on Part III of his tryptic on the theme of "living elsewhere" with an original choreography entitled A U created in collaboration with Gilles Clément, Kylie Walters, and Seb Martel. A U was his final co-creation with Kylie Walters, and marked the completion of Ubl's A World Without Flags tryptic.
In the same year, he travelled to Cairo to work on HOW MUCH?, a creation performed in two abandoned department store buildings during March/April 2015. The show, made with and for students from the Cairo Contemporary Dance Centre, came to fruition on 9 April 2015 at the D-CAF festival, and on 15 April 2015 at the Nassim el raqs Festival in Alexandria. In October 2015, with WAOUHHHHH!, he created an art trail at the Col du Coq mountain pass for the Arts Sciences Rencontres-I biennale, run by the Hexagone national network theatre in Meylan.
In 2016, invited by Hubert Colas of Les objets et les mots, Ubl went to ActOrak 16 at La Friche la Belle de Mai in Marseille and created Langues de feu in close collaboration with playwright Lucie Depauw. He also commenced his new work, S T I L, for 6 dancers and 2 musicians. Over the course of 2016, Ubl obtained 4 artistic residencies: the KLAP Maison pour la danse in Marseille; the 3bisf contemporary arts centre; the Pavillon Noir/Ballet Preljocaj Centre choréographique national in Aix-en-Provence, and the Centre national de la danse.
His most recent creation, H&G, aimed at young and family audiences, dates from 2017 and is currently touring France. In that same season, Ubl started preparations for a new creation entitled Langues de feu & Lames de fond which will be performed on 1 and 2 March 2019 at the KLAP maison pour la danse in Marseille, and on 16 and 17 April 2019 at the Biennale du Val-de-Marne.
Christian Ubl is an associate artist of La Briqueterie-CDCN (national development centre for choreography) in the Val-de-Marne region of Greater Paris for the period 2017-2020.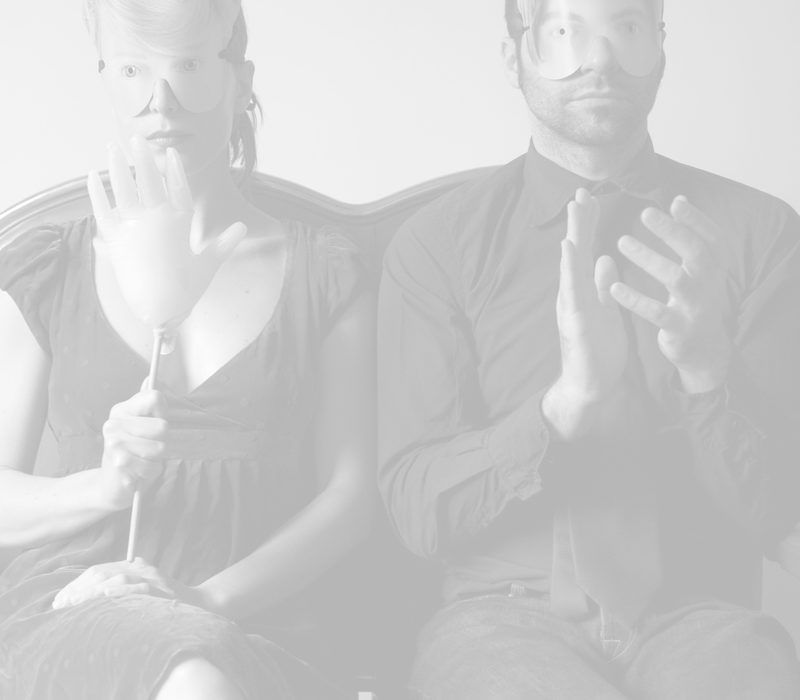 KLAP! KLAP! | © Matthieu Barret
CUBe was founded in 2005 by choreographer Christian Ubl, to foster open collaboration between contemporary artists. Since then, the company has developed under his direction, driven by his strong desire to create opportunities for research in and on movement, image, music, architecture, cutting-edge technology, and text.
His objective is to bring together the energy of people from different horizons in order to generate a contemporary creative result. CUBe artists create a world that hinges on the body and movement, in the aim of exploring contemporary issues and proposing contemporary answers that are both precise and poetic. These theatrical, multifaceted explorations lead us to question the meaning, power, or weakness of dance; both the absence and presence of a body in motion as well as the artistic act itself; and its necessity and visibility. Ubl has been nominated as an associated artist of La Briqueterie-CDCN (national centre for the development of choreography) in the Val-de-Marne region in Greater Paris for the years 2017-2020, to foster the development of his artistic projects.
The ″Identities and Origins″ project was conceived in response to the many complex truths of today's world and to the problems caused by them:
• "Identity" is reinforced by an attitude of open-mindedness and a sense of common ground, by the ability to enrich oneself, to exchange ideas with others, enter into new collaborations, and create a multitude of partnerships. It is above all nourished by the unique perspectives of each audience on forms, expressions, and artistic activities.
"Origin" is based on research, as well as on notions of "essence" and "substance" as they relate to the history of choreographic art, the hybrid process of artistic creation, the act of teaching, and the transferal and permanency of dance in everyday life.
To translate these questions into choreographic explorations, Christian UBL and his creative team have created a world which expresses itself via the body, music, and fine arts—which are precise and poetic means of expression—a world they shape like an imaginary ornament to speak to contemporary audiences.
H&G | 2018 | The ritual of food, or what do food rituals say about our society?
Created at La Briqueterie CDCN in Val-du-Marne, Vitry-sur-Seine (France)
S T I L | 2017 | What is the place of art in today's world?
Created at Pavillon Noir, CCN Ballet Preljocaj, Aix-en-Provence (France)
A U | 2015 | How and why is "difference" a constituent of "identity"?
Created at KLAP Maison pour la danse de Marseille (France)
SHAKE IT OUT | 2014 | What place is there for folkloric tradition and the European cultural sphere?
Created at Pavillon Noir / CCN Ballet Preljocaj, Aix-en-Provence (France)
I'm from Austria, like Wolfi! | 2010 | What is the influence of one's country of origin on the fear of living elsewhere?
Solo created at CDC le Gymnase in Roubaix (France) – video projected on stage
B&W's | 2012 | How to return the body to the soul?
Creation of BlackSoul & WhiteSpace, a work in two parts at the Tippperary Dance Platform (Ireland)
KLAP! KLAP! | 2008 | What role do audiences play in contemporary performance?
Created at 3bisf lieu d'arts contemporains, Aix-en-Provence (France) – video projected on stage
ersatZtrip | 2006 | What is the copy of the original?
Created at the Pavillon Noir, CCN Ballet Preljocaj, Aix-en-Provence (France) – live screening during stage performance
May You Live In Interesting TimeS | 2005 | What is time?
Created at Festival Printemps de la Danse Théâtre Sévelin 36 (Switzerland) – video projected on stage
Collaborations and co-creations
FEVER | 2009 | Work for 5 choreographers at the Laban Center in London at the initiative of MIKS (United Kingdom)
LES PAS DES DEMOISELLES | 2011 | Short "path" and duet, co-created with Christine Corday (France)
SWITCH | 2010 | Reconstruction and creation at the MPAA for non-professional dancers (France)
LA SEMEUSE | 2011 | dance/stage production co-created with Céline Romand, based on a text by Fabrice Melquiot
WITH POP SONGS | 2013 | With Thomas Lebrun at MPAA (France)
DUO APACHE | 2012 | In the framework of Elisa Pône's exhibition at the Grenoble Centre d'art (France)
AND SO WE DANCE | 2013 | CCNT – Tours d'Horizons festival; created for non-professional dancers (France)
DUO TANGO | 2013 | revised edit from "meublé sommairement" by Dominique B. for the Hivernales festival (France)
BAL ROUGE | 2013 | Interactive dance event and party at Klap Maisons pour la danse (France)
HOW MUCH? | 2015 | Work created on-site for the Cairo CCDC (Egypt)
WAOUHHHHH! | 2015 | Work created on-site at the Col du Coq – an artistic hike (France)
LANGUES DE FEU | 2016 | ActOral Festival, Marseille, in collaboration with Lucie Depauw (France)
100 ans et alors? | 2017 | Performance at the Grenoble Musée d'art contemporain (France)
SOLOSTIL | 2017 | In-house performance in Isère (France)
LE BAL DES FLAMANTS ROUGES |2018| Interactive dance for 220 children during the opening event of MP 2018 and the "Children open the ball" demonstration, organized by the Théâtre Massalia and La Friche in Marseille (France)
CUBe association is based in Marseille (FR) and supported by the Minister of Culture, Art and Communication DRAC PACA, the Conseil Régional PACA, the Conseil Général des Bouches-du-Rhône, the city of Marseille and the Culture Forum of Austria in Paris.