Der Lauf Der Dinge | 2021
Création pour COLINE la formation professionnelle du danseur interprète
Artist associated with the City of Istres within the framework of Pe2c – Pole of Experimentation and Choreographic Creation, Christian Ubl explores with this young generation the making of a dance of tomorrow. During 6 weeks of work throughout 2021, he shares his sources of inspiration, his technical influences, his creative tools in a continuous transmission of dance and in the invention of a language.
Der Lauf der Dinge (The Course of Things) forms a living and musical picture of the course of life, surprising, poetic, imbued with rigor and fantasy.
After the creation of Tabula Rasa in 2019 at KLAP Maison pour la danse in Marseille with the dancers of the 2018-2020 session, Christian Ubl premieres on January 8, 2022 at the Théâtre de l'Olivier in Istres Der Lauf Der Dinge with Coline's dancers 2020-2022.
Saturday 08 January 2022 at the Théâtre de l'Olivier Istres (13)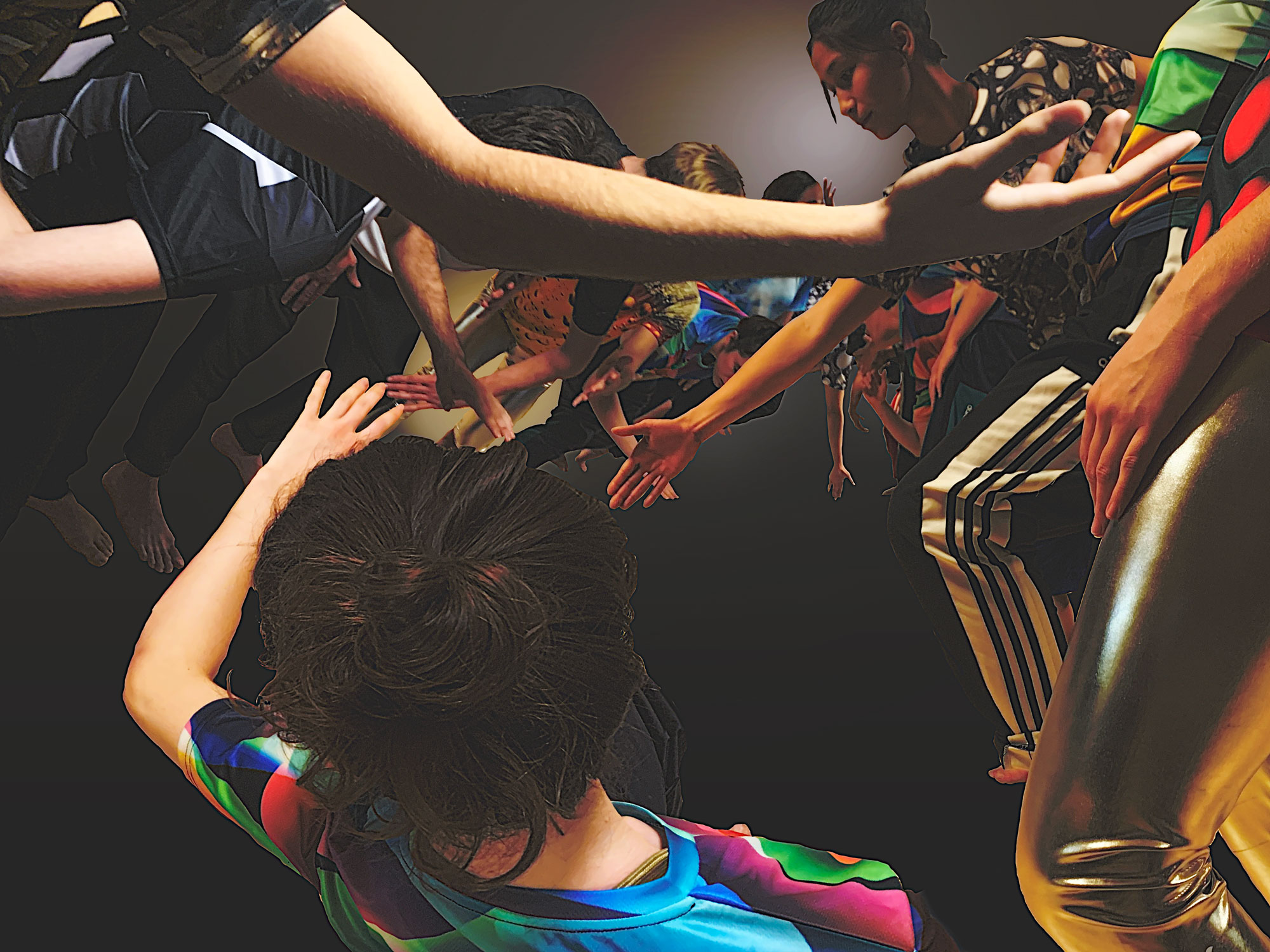 Choreography Christian Ubl
With the dancers and interpreters of the Coline professional training session 20-22
Aure Barbier, Capucine Beaudot, Clément Carre, Louis Chevalier, Morgane Déas, Piero Dubosc, Victor Gigandon, Jeanne Emeriau, Quentin Marie, Loanne Masseron, Elisabeth Merle, Charles Noyerie, Anouk Thomas
Vocal direction Matthieu Jedrazak
Musical creation Romain Constant
Recorded music Wolfgang Rihm
Light Yvan Guacoin
PRODUCTION
Coline
Educational and artistic director Bernadette Tripier
Director of Projects and Development Clélia Jouteau
Président Marie Godfrin-Guidicelli
More informations : coline-istres.org
With the support of la Fondation CLÉO Thiberge Edrom sous l'égide de la Fondation de France.
Coline est subventionnée par la Ville d'Istres, la Région SUD, le Conseil départemental des Bouches-du-Rhône et le Ministère de la Culture DRAC PACA Provence-Alpes-Côte d'Azur.
CUBe est un projet chorégraphique subventionné par le Ministère de la Culture et de la Communication / DRAC DRAC Provence-Alpes-Côte d'Azur , le Conseil Régional PACA,le Conseil Général des Bouches-du-Rhône, la Ville de Marseille, la Ville d'Istres.CUBe – Christian UBL est soutenu par le Forum Culturel Autrichien à Paris.