GRAND BALL | MuCEM
PLAN B
Outdoor varieties
Sunday, July 26, 2015 | 19h
conception | CUBe association | Christian Ubl
Orchestrated by Ingrid Florin, Benjamin Bertrand and Dj Moulinex
A big collective party to dance, all together, short choreographies and sequences inspired by Latin dances and dances of traditional couples … Follow the dancers: from the top of their podium, they lead the dance!
Appointment at 4 pm free access on the Place d'Armes, for a workshop led by two dancers: friendly learning of the basics of ball dances to train the ambassadors of the evening!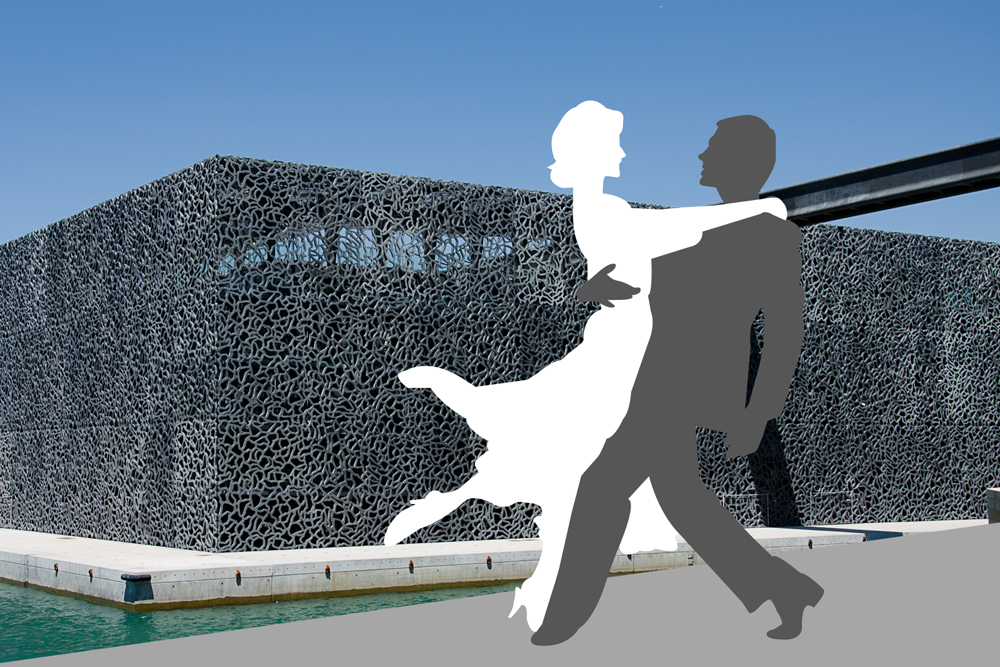 CUBe association is based in Marseille (FR) and supported by the Minister of Culture, Art and Communication DRAC PACA, the Conseil Régional PACA, the Conseil Général des Bouches-du-Rhône, the city of Marseille and the Culture Forum of Austria in Paris.