Christian UBL "Istres is a pioneer"
By deliberation of October 8, 2020 in municipal council, the City of Istres initiated the implementation of the Pole of Experimentation and Choreographic Creation, or PE2C. Built around work with the main residents of the Maison de la danse, the Pulsion association and Coline vocational training, the first residency was entrusted for two years to Christian Ubl. Meeting with the choreographer a few days before two eagerly awaited creations at the Théâtre de l'Olivier.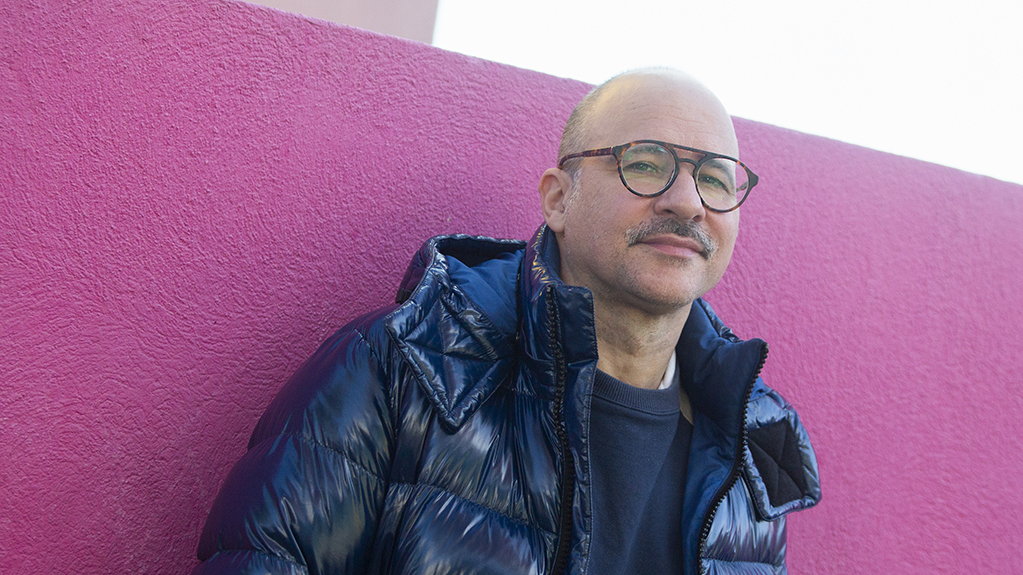 "The King", with Pulsion, followed by "Der Laufe der Dinge", with Coline, choreography Christian Ubl, Saturday January 8, 2022 at 7 p.m. at the Théâtre de l'Olivier. Free, by reservation. 04 42 56 48 48. Wearing a mask and compulsory health pass.
Fifteen months after its launch, where is the PE2C, necessarily impacted by the health crisis?
Not much happened because it was indeed very disrupted because of the Covid. The dance house was closed and we had to postpone the planned project three times with the amateurs. We found another solution but I still find myself in the same situation, in the same place as at the beginning. Everything is concentrated in a short time. It's a bit complicated for everyone but also for us as a company because there is more to it. We must also shine other than in Istres.
Your first concrete event dates back to the weekend of July 3 and 4, 2021 with the "Waouhhhhhlk" artistic hikes, held in mid-September for heritage days.
On January 25, 2021, I was still able to present here the 2021 creation of my company CUBe, "The fifth season", at the Théâtre de l'Olivier, but only in front of professionals. It was important to me. "Waouhhhhhlk" was the first thing you could do in public because it was outside. It was great fun to do, although it wasn't easy to put together until the last moment. Because of the fire risks, we had to change the course. What can be done in public space, what can be done there tomorrow, that is a question I ask myself as an artist.
How was the show "Der Laufe der Dinge" born, which you present on Saturday with the dancers of the Coline formation?
It's the only thing I could anticipate and maintain because it was spread out over time. We were able to rehearse especially during the summer. It is a work on the butterfly effect and the question of chain reactions, inspired by an experimental film by Fischli & Weiss, two Swiss plastic artists who have died today, a series of falling objects. It lasts 40 minutes. I am quite happy. This combines the score of the body, the voice and the music at the same time. I brought in a composer who I've worked with before, who specially made a soundtrack. This choreographic experimentation will be useful for my own company in 2023-2024.
At the same time there will be "The King", the performance of the show with fans of Pulsion. How many are they ?
Normally this was a project for 20-25 people. We are 13. The group is good. Impulse already giving lessons, I found more judicious to propose a creation. There were several workshops on weekends between October and December. I think it will be interesting but it remains short as a deadline. It is not easy to convince people to get involved in this period, because our habits and ways of doing things have changed.
We find Seb Martel, your musical accomplice on the hikes.
It is a collaborator who makes the link, to walk together with the people we have met, since these are two participatory and immersive projects. There is this idea of ​​sharing the stage between Pulsion and Coline. These are parallel paths but they are not necessarily together. Initially, the Théâtre de l'Olivier suggested that I do a short play with my company. I thought it wiser for fans from here and the youth of Colines to bring back audiences. We'll see if that has a leverage effect.
Are other projects planned?
Two shows will be on view at Les Elancées in February. First, "The red flamingos ball" with children, on 5 am to 3 pm at the Usine, with the theater, following an action carried out with school children aged 6 to 9. Rather, it is a user-friendly proposition, to reach other audiences. We'll see if it can happen. There is also "Garden of Chance", with the mentalist Kurt Demey and me, on February 4 at the theater of Fos-sur-Mer. We will have two performances, young audiences and all audiences. Afterwards, I will return to my residency in Istres, in April, for a creation for young audiences that I had to put down.
It is also the return to Istres of the student Ubl, passed by Coline.
It was in 1997. Seeing this course since, it's great. I also hope that Coline will take on another dimension and that the formation will be stabilized.
What first assessment of PE2C do you draw?
If Istres continues to carry this project, it can be an example for other cities to initiate this kind of measures. It is still a precursor, innovative for a city, it does not exist elsewhere. It is very engaging with the choreographic art.
CUBe is a choreographic project subsidized by the Ministry of Culture and Communication / DRAC DRAC Provence-Alpes-Côte d'Azur, the PACA Regional Council, the General Council of Bouches-du-Rhône, the City of Marseille, the City from Istres. CUBe – Christian UBL is supported by the Austrian Cultural Forum in Paris.