KOMITID | October 31, 2022
"We are living a real revolution where everyone is becoming more and more free to empower themselves from their gender identity"!
Published on October 31, 2022 at 11 h 51 min
In "ANIMA", his new choreography, Christian Ubl explores the masculine, the feminine, the binarity in a creation for young audiences inspired by the world of manga and genderless boys against a backdrop of electro music. Interview.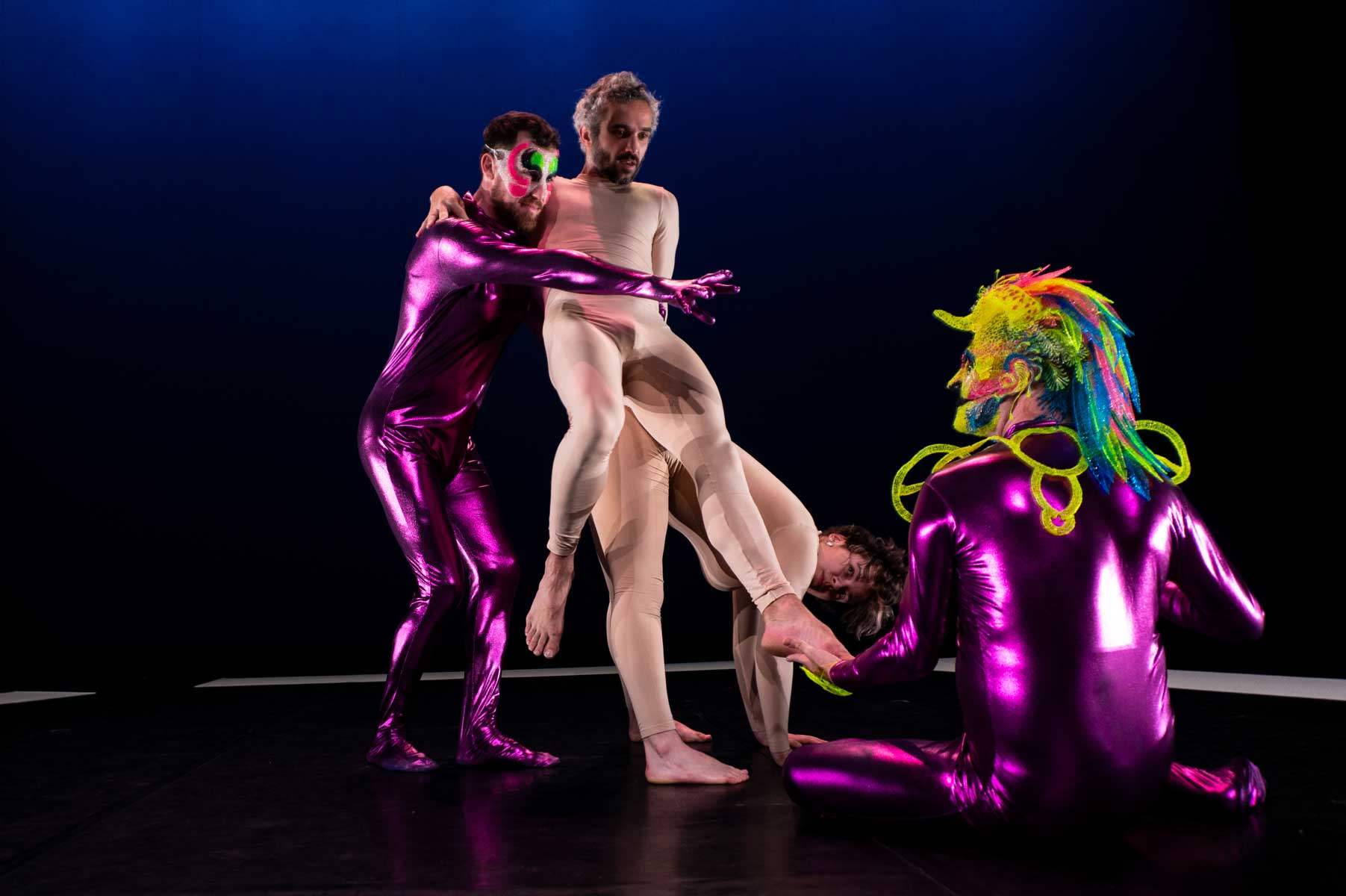 Christian Ubl is a choreographer and dancer born in Vienna, Austria. From 1993, he became interested in contemporary dance and took courses in Vienna, Budapest, Nantes, Istres and New York with Trisha Brown. From 2005, he signed several choreographies while pursuing his career as a dancer.
With ANIMA, his new creation, Christian Ubl explores the masculine, the feminine, the binarity. and this freedom to seize codes and symbols, with risk and brilliance, to drive a new era. This creation for young audiences, whose tour begins on November 4 on the stage of the Théâtre de l'Olivier in Istres, highlights the identity and the sometimes confused and complex journey of a child-adolescent who discovers his singularity.
Interview.
Komitid: For your new piece, "ANIMA", you chose to explore the genre. Why this choice ?
Christian Ubl: Since 2020, I have been working on a cycle that wishes to question identity transformation: the transgression, modification or evolution of our identities. ANIMA is the second part on the idea of performing masculine and feminine codes as performative tools but also putting in motion and on stage the question of he, she and they… Addressing youth with dance and this theme allows you to create an exchange and see how they approach these codes, but also the freedom they take with binary codes or not. I have the impression that we are experiencing a real revolution where everyone is becoming more and more free to empower themselves from their gender identity and to free themselves from the pre-established codes of feminine or masculine assignments. It is also a way of challenging the social injunctions linked to each gender.
You use the manga universe of kabuki and kel boys. What inspires you in these references?
These references as a starting point inspired me for the troubled side and the discrepancy they evoke in the representation of the genre but also the question of the norm or the framework in relation to the expected or preconceived images. The bizarre visual extravagance of kabuki was an inspiration and a driving force to invent masks for dancers, in place of makeup. But also a human/plant or human/insect mask (inspired by the Kamen Rider series) for the musician Fabrice Cattalano. The idea was to create a hybrid fictional character. To mask and unmask to become someone else, like an armor of light.
Can you tell us about sound creation, which, as in your previous shows, also plays an important role?
ANIMA calls upon Fabrice Cattalano's electronic music compositions, which seemed to me the most appropriate to address the sound issue on stage. For this musical universe, his inspiration also goes through animated manga credits and pop culture. It was important to me that both singing and vocal expression could be present on the set. Just like the vocal cords, as a tool that would question gender. For that, I also call on the lyrical singer Mathieu Jedrazak who performs regularly with the troupe of Madame Arthur. This collaboration allows, in my opinion, to open abstract spaces, to create tensions, hypnotic disorders so that the bodies of the dancers can resonate and exist by floating. This "musical ornamentation" makes it possible to reveal, to embody identity transformations.