kreiszeitung.de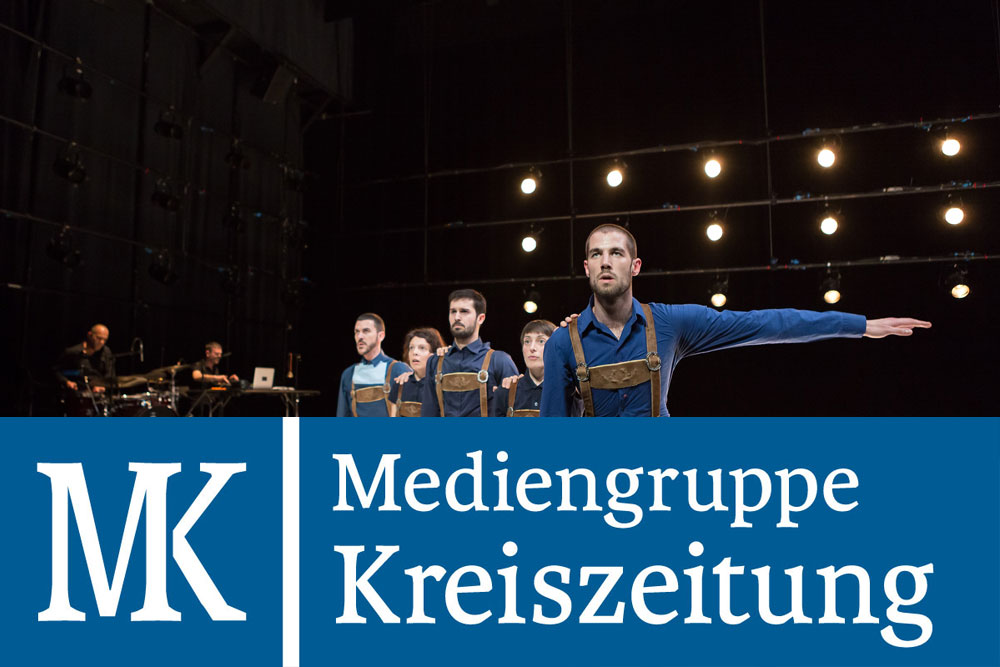 Bremen – By Andreas Schnell. This Europe is already a crazy project: a new type of alliance, certainly world-class claim, more and more closed on the outside in many respects, internally, while largely retaining the national sovereignty of its member states.
Which is well known contradictory and repeatedly reflected in the news, currently, for example, on the occasion of the Greek election result.
It is above all questions of identity that concern the choreographer Christian Ubl, that is, the relationship, which is governed on the one hand by a sovereign act in the passport and thus has no personal decision, but on the other hand has to do with personal attitude: How do you stand even there. As a European? As, say, Austrians? Who has been living in France for an eternity – like Ubl? The individual level is entangled in his choreography "Shake It Out", which was to be seen at the weekend as part of Tanz Bremen in the Small House of the Theater Bremen as a German premiere, indissolubly with the political.
The one-hour evening, with five dancers and two musicians, examines how regionally localized traditions behave in a supranational society and thus in a relationship of power that, in its endeavor to establish itself as a superpower, always tends to level local and individual peculiarities.
The quite violent of it is in the movements of the ensemble in the seamless transition to the Schuhplatteln and other stylized folk dances; heroic poses, torn-up arms seem to go hand in glove with leather pants. A drummer continues to drive the disparate action, after Winston Churchill has sketched the band's attunement to his utopia of a Europe full of noble ideals – philosophy, arts, cradle of civilization. And yet it is under the auspices of the greatest massacre that humanity has ever done. A peace project? The official reading after already. However, it does not take a look at these marching dancers to doubt it.
A colorful sea of ​​flags that curls after a lustful train through the European community to a mysteriously illuminated circle that separates the dancers rather than united, who have finally re-established naked, human nature, without a dominated identity. What could be negative read as: We, we do not even have a valid passport, unfortunately have to stay outside.
Although there is an impressive dynamic over the full distance of 60 minutes, Ubl's precisely timed choreography is not stingy even with wit, so "Shake It Out" ends in a rather pessimistic, but at least ambivalent note: the dancers have a shaman which is wrapped in the remnants of national flags, danced around like a Krampus or a Central American god. However, this mythical creature repeatedly eludes access. As if a simple return to the past was just to get the price of barbarism. A precisely worked-out, virtuously danced evening, multi-layered and witty.