La Terrasse | July 2016
CDC Les Hivernales / Chor. Christian Ubl & Kylie Walters
A U
Posted on June 26, 2016 – # 245
A funny and offbeat show that takes a futile pretext to question the nature of identity. Between conference of nations and cream pie (Viennese!). To be enjoyed without moderation in the summer winters.
Credit : Didier Philispart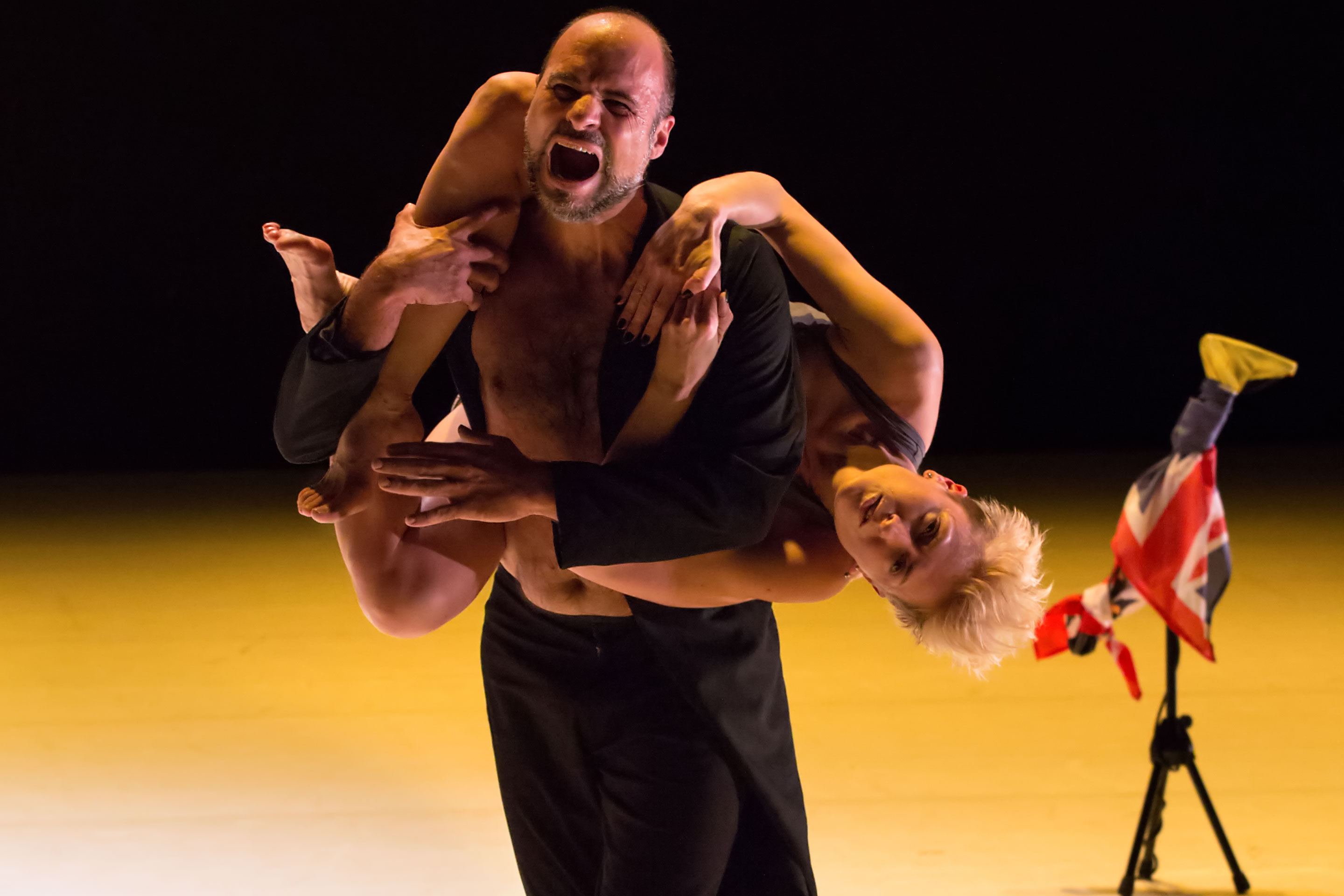 For Christian Ubl, AU represents Austria. But for Kylie Walters, a native of Warrnambool in the state of Victoria, this is Australia. The two choreographers, who met in Switzerland fifteen years ago, are both uprooted and rooted elsewhere. Christian in Marseille, Kylie in Geneva. The theme of identity challenges them both. Christian has already presented two choreographic works on the subject: a solo I'm from Austria, like Wolfi! and the group play Shake it out. Beyond this theme, AU is the story of their encounter and the shock of two cultures, namely Aboriginal dance and Viennese waltz. An entire program ! AU propose a unique artistic narrative, nourished by the path of the two choreographers, their languages, their legacies. Scope musically by the excellent Sébastien Martel, the piece praises the living together and invites us to hope for an altruistic world.
Agnes Izrine