Le Monde | Avignon 2019
Avignon: the dancer Christian Ubl picks the chance flying in the trees
Unclassifiable and whimsical choreographer teams up with Belgian mentalist Kurt Demey in "Garden of Chance"
Nothing scares the dancer and choreographer Christian Ubl. As part of Operation Live the Subject, led by the SACD, this artist with a happily unclassifiable profile teamed up with the Belgian mentalist Kurt Demey in Garden of Chance. "We did not know each other before this proposal and we managed to find a common space," he explains. It is a welcoming place that leaves room for astonishment. There will be a wheel of fortune, a shifted lawn, we will talk about hormones, we will play dice and cards, we will tear up photos. Luck is the fruit that grows in our trees. "
With this new opus, funny, fanciful, subtly participative, this activist for "an open dance, sensitive and universal", may shake the coconut tree of all that is believed to know about contemporary dance. It must be said that the journey of Ubl, born in Austria, installed in France in 1996, compiles the most paradoxical experiences. A competitive figure skater between the ages of 9 and 14, he became an expert in Latin dance and ran the world championships in the Austrian national team until he was 22 years old. Meanwhile, this king of cha-cha-cha, rumba and paso doble, also studies hotel gastronomy while attending the famous Impulsztanz contemporary dance festival in Vienna. Click. In the process, he garners courses with Raza Hammadi, Serge Ricci, a run to train between Budapest, Nantes and New York. He finally lands in Istres in 1997 where he follows the training Coline. Quickly, he becomes an interpreter for Michel Kelemenis, then Thomas Lebrun with whom he collaborates for ten years, David Wampach.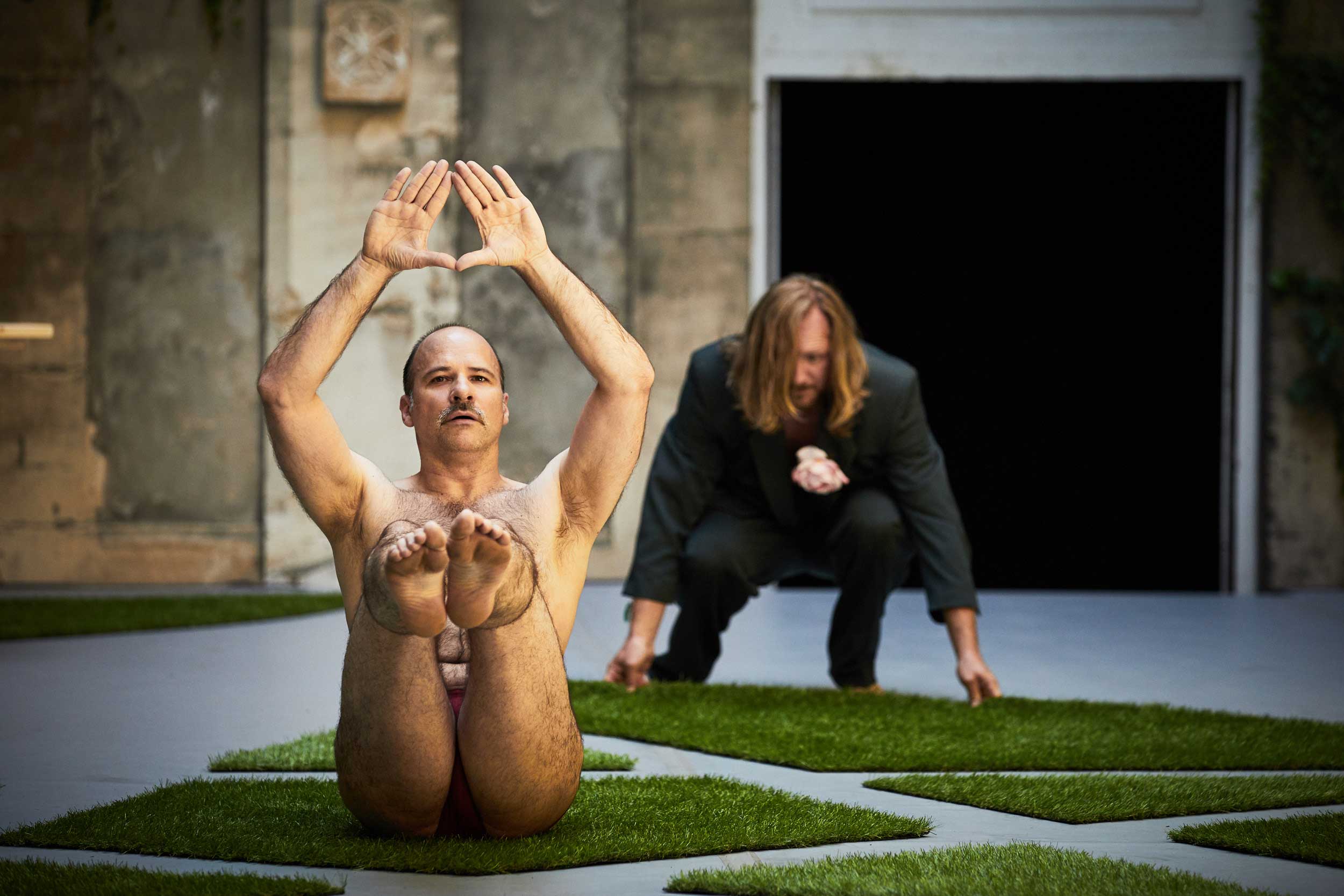 © Christophe Raynaud de Lage
Since 2005, at the head of the company CUBe, he sails between shows like the very adventurous May you live in Interesting Times (2005) and singular projects like How Much? (2015), an in-situ creation in two abandoned large stores for students in Cairo. Associate artist at the Center de Developpement Choregraphie La Briqueterie until 2020, he became known in 2014 with Shake it out, a piece for five dancers and two musicians in which he works on the body the question of European cultural identity on a carpet flags of all countries. This piece received the Jury Prize at the (Re) cognition competition in 2014.
"I have long been torn between my popular origins and my contemporary education," he says. I started to search my identity from 2010 in the solo titled I'm from Austria like Wolfi. I returned to tradition, folklore, Austrian painting like that of Klimt and Schiele. Little by little, I am reconciled with what I am by affirming a work on rhythmicity, expressiveness, sensuality and irony. A Ubl bouquet that will bloom in Garden of Chance.
Garden of Chance, by Kurt Demey and Christian Ubl. Live the Subject, July 17 to 23. Garden of the Virgin of Lycée Saint-Joseph.
cubehaus.fr/garden-of-chance-2019/
Rosita Boisseau