Parisart
Dance Biennial of Val-de-Marne | LDF – Tongues of Fire & Background Blades
16 Apr – 17 Apr 2019
Experimental choreographic piece, LDF – Tongues of Fire & Background Blades by Christian Ubl, takes on the traits of a poetic-sociological diptych. With two soli to rush into the brutality of contemporary history. That of the fire of the Arab revolutions which ends up drowned in the Mediterranean.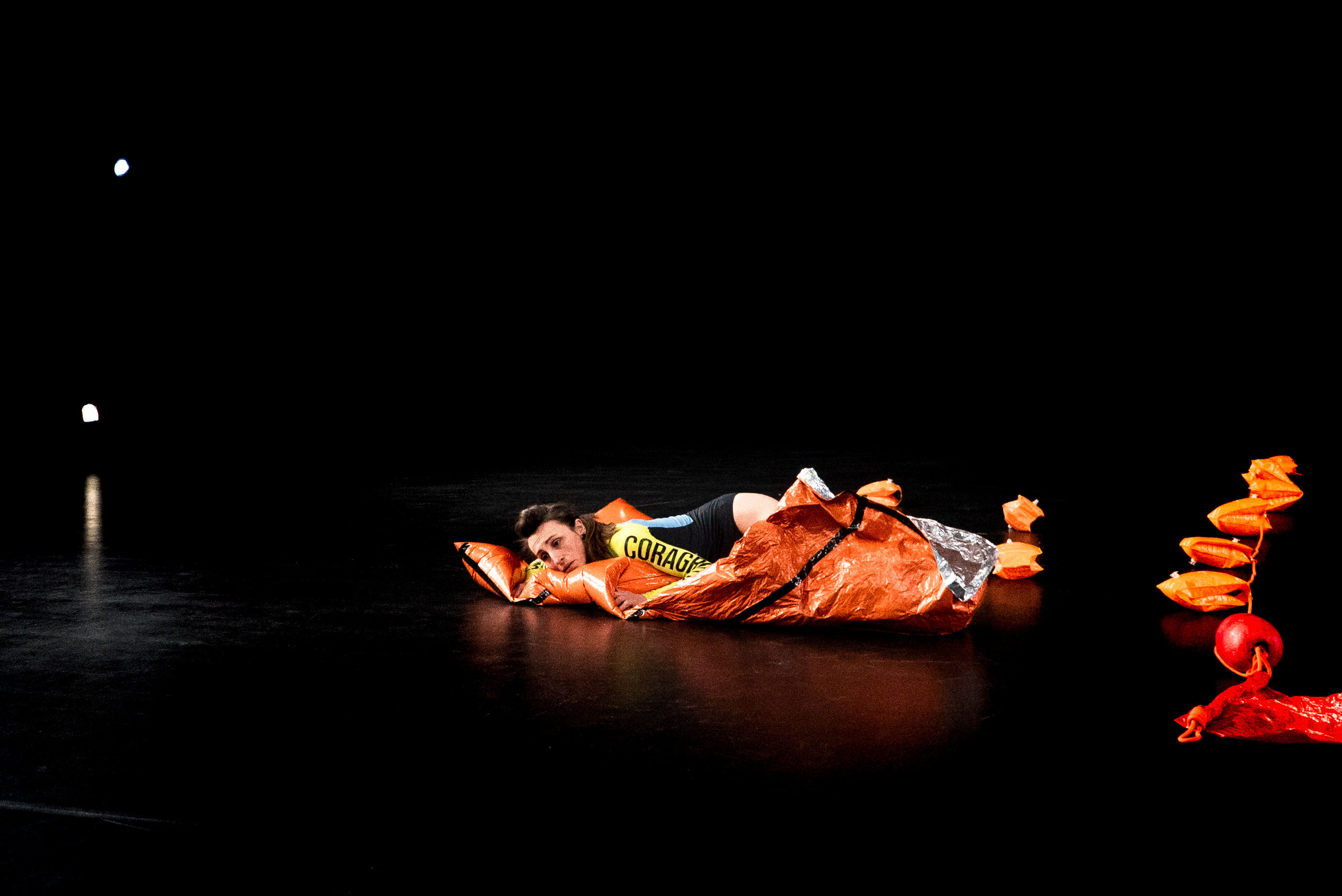 With LDF – Tongues ​​of Fire & Groundswell (2019), the choreographer Christian Ubl (Cie CUBe association) delivers two poems-documentaries. Two choreographic portraits co-created with the author Lucie Depauw. Austrian choreographer based in Marseille, it is for the festival Actoral 2016 that Christian Ubl began this project in co-creation with Lucie Depauw. With, first, the writing of Tongues ​​of fire (2016). A room around dance and fire; around language and revolt. "… when my face melts. Unrecognizable. Coal. When some will wonder. Who. Is this flame. Then you will tell them. My name is Tarek. And I'm waiting. Spring… ". Burning words, in conclusion of the note of intention of Tongues ​​of fire, in 2016. For this first play was already articulated by the fire of the uprisings: that of the Arab revolutions of 2010.
LDF – Tongues ​​of Fire & Groundswell: Two Choreographic Documentary Poems
Powdered streaks having ignited a part of the Mediterranean basin, the hope of the better tomorrows quickly gave way to a form of chaos. And LDF – Tongues ​​of Fire & Groundswell is an extension of these cultural convulsions. When, faced with countries with fire and blood, thousands of people throw themselves into the water. Double solo answering each other, LDF – Tongues ​​of Fire & Groundswell immerses in the elementary. Fire, water, flight, death, the power of survival instinct. A hybrid choreographic project, the diptych LDF is similar to a sociological and political poem. In particular mixing, dance, writing, visual arts and social networks. An experimental project for a reality that overflows. "The Arab Spring started with fire, it ends in the water, takes the water, a human tsunami trying to cross and move. "
LDF by Christian Ubl and Lucie Depauw: a hybrid, choreographic-sociological project
Interpreted by Christian Ubl and Sandrine Maisonneuve, the two soli mobilize survival blankets as ubiquitous elements. And while usually, spectators are asked to turn off their phones and not to take a picture, with or without flash, here the opposite is accomplished. Free to the spectators to film, to retransmit the capture of these two choreographic poems in live. An act in direct contact with the news, LDF – Languages ​​of Fire & Blades embarks thus the public in a sensory experience. Between the dazzling revolutions betrayed and the desperate energy of the one who throws himself into the water, as a last resort. Two solos that give flesh to abstraction. From sensual desire to immolation; from the water wall to the cradling of the water, perhaps ad vitam aeternam. For two poetic testimonies, where dance, art and language go in search of the elementary: fire, water, but above all humanity.