workshop | CND Lyon
Christian Ubl is invited to teach by CND LYON as part of the regular training of the dancer.
Christian Ubl offers a warm-up course influenced by various contemporary techniques to gradually move towards a global physical availability, integrating awareness of spine-related supports, weight, sensations and a relationship to the precise space. The course also addresses the notions of dynamics, musicality of movement and self-awareness within a group. Moments of improvisation are part of the body preparation in some materials. The dancer will gradually be brought to transpose the quality of his movement towards a presence and control of different energy levels.
INFORMATION AND REGISTRATION
lundi 14 au jeudi 17 décembre 2015
studios du CND Lyon/Rhône-Alpes
10h30 à 12h30
---
LE CND Lyon / Rhône-Alpes
An art center for dance
40 ter, rue Vaubecour
69002 Lyon
France
TEL :  + 33 (0)4 72 56 10 70
---
In partnership with the CNSMDL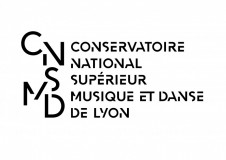 CUBe est un projet chorégraphique subventionné par le Ministère de la Culture et de la Communication / DRAC DRAC Provence-Alpes-Côte d'Azur , le Conseil Régional PACA,le Conseil Général des Bouches-du-Rhône, la Ville de Marseille, la Ville d'Istres. CUBe – Christian UBL est soutenu par le Forum Culturel Autrichien à Paris.