In photos : Dancers flood Sednaoui
Words by Rowan El Shimi and photographs by Amir Makar.
How Much will be repeated in a department store in Alexandria on April 16 during Nassim el Raqs, which runs until May 2.
For the penultimate performance in the Downtown Contemporary Arts Festival (D-CAF) Urban Visions program on Wednesday, contemporary dancers filled Sednaoui, one of Egypt's largest and oldest department stores.
How Much, choreographed by Austrian dancer Christian Ubl and performed by Cairo Contemporary Dance School students, has a variety of themes that all fall under the umbrella of materialism and the perception of value.

Ubl juxtaposes contemporary dance with the history of Sednaoui. Built in 1913, it was once one of Cairo's most luxurious stores, but now sells inexpensive household goods. Designed by French architect Georges Parcq and named after the family who commissioned it as their flagship store, the building is in Cairo's central Attaba district. It was nationalized in 1961 but retains its original architecture, from its three-story-high central atrium to its glass chandeliers.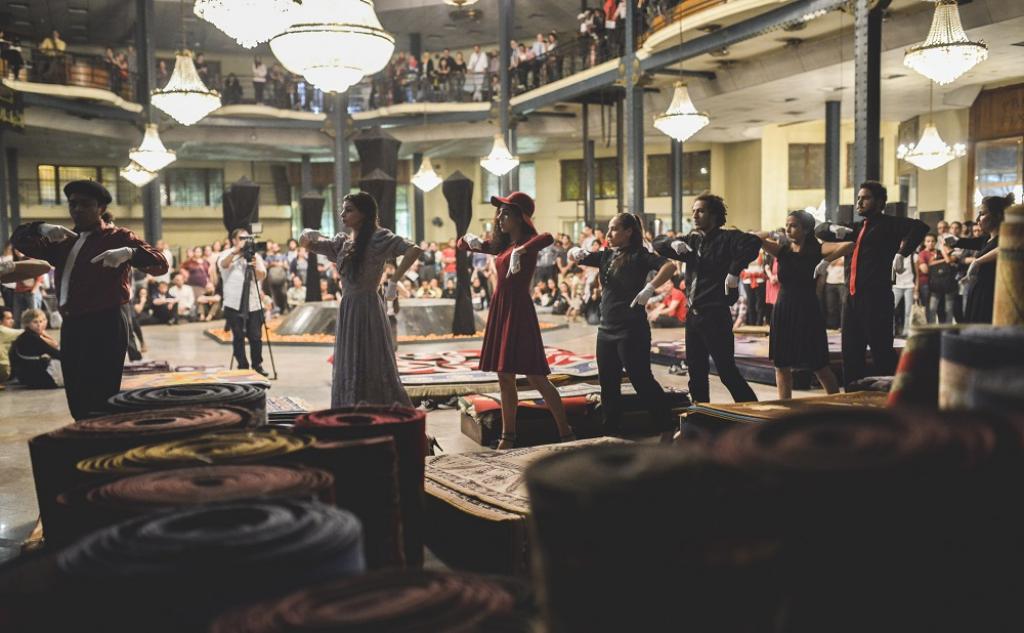 The performance was initiated by the Nassim el Raqs festival, a five-year-old dance creation festival that mainly hosts site-specific performances in Alexandria's urban spaces. The Austrian Cultural Forum, the financer of the performance, selected Sednaoui as a space to work in.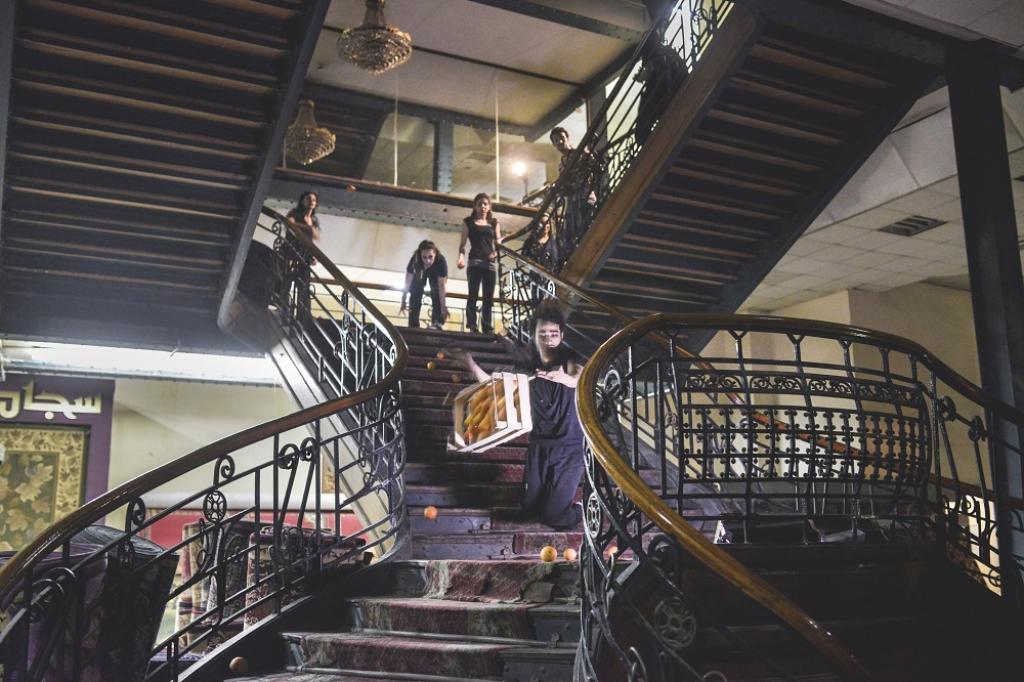 This is true of some performances, such as the much-anticipated upcoming How Much?, choreographed by Austrian Christian Ubl and performed by Cairo Contemporary Dance Center at the abandoned Sednaoui department store in Attaba (once the go-to place for shopping in Egypt).
However, rediscovery does not necessarily apply to the GrEEK Campus, as it is one of the spaces in which Urban Visions was performed last year and it hosts regular concerts and performances through D-CAF's separate performing arts and music programs, not to mention other cultural events throughout the year
"I've been passing by Attaba to buy things for years, but never come into this place," says Mohamed Khamis Shehata, a coordinator at the Austrian Cultural Forum and a visual artist. "People have come to see the performance while the store's also open for shoppers, and this brings attention to our heritage."
"I want to question the value of the performer in Egypt today, because I think musicians have a better status here than performers," Ubl tells Mada Masr. "I don't know what they can expect in the next 10 years. How are dancers or performers going to earn money?"…
Public art in private spaces: D-CAF's Urban Visions
The fourth run of the Downtown Contemporary Arts Festival (D-CAF) kicked off last Thursday. For three weeks, on an annual basis, the city center is transformed into a network of spaces presenting multidisciplinary arts from various corners of the world.